Enjoy secure and private access to the Internet
With VPN, encrypt your online activity to protect your private data from hackers or snoopy advertisers. Enjoy global connectivity along with high-performance speed and secure access to streaming websites, censored content and social networks.
Feel safe on any device
You can secure up to 6 devices with a single VPN account – computers, smartphones, routers, and more. VPN has never been easier and more flexible: at home, in the office, and on the go.
Know that your data is always private
Real Internet privacy is just a click away. VPN protects your IP address and makes sure that no one else can see which websites you visit or what files you download.
Enjoy the Internet with no limits
Traveling for business or pleasure? Studying or working abroad? Keep access to your favorite websites and entertainment content, and forget about censorship or bandwidth limits.
VPN Solutions:
Click here to find out more about the service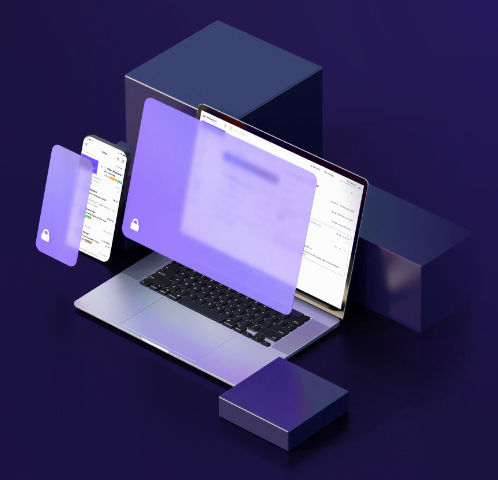 FAQS
What are the risks of using public WiFi?
Using public Wi-Fi can pose several risks to your online security and privacy. Here are some of the common risks associated with using public Wi-Fi:
Malware and hacking: Public Wi-Fi networks are often unsecured and can be easily hacked by cybercriminals. They can use this access to steal sensitive information such as passwords, credit card details, or personal data.
Man-in-the-middle (MITM) attacks: MITM attacks are when hackers intercept your communication with a website, giving them access to your login details or other sensitive information.
Fake hotspots: Hackers can create fake Wi-Fi hotspots that mimic legitimate ones, tricking users into connecting to them and giving the hackers access to their data.
Snooping: Other users on the same public Wi-Fi network can potentially snoop on your internet activity and gain access to your data.
Malicious software: Public Wi-Fi networks can also expose your device to malicious software or malware, which can cause damage to your device or steal your data.
To protect yourself when using public Wi-Fi, it is recommended to use a VPN, avoid accessing sensitive information, use two-factor authentication, keep your device's software up-to-date, and be cautious when connecting to unknown Wi-Fi networks.
What is a VPN?
A VPN (Virtual Private Network) is a secure and encrypted connection between two networks or devices over the internet, creating a private network that allows users to access the internet securely and privately. By using a VPN, all data that is transmitted over the internet is encrypted, preventing third parties from accessing it, including internet service providers (ISPs), government agencies, and hackers. This also allows users to bypass geographic restrictions and access content that may be blocked in their region, while also providing anonymity and privacy while browsing the internet.
How does a VPN benefit my cybersecurity protection stance?
A VPN offers several benefits for cybersecurity. First, it encrypts your internet traffic, making it unreadable to anyone who may try to intercept it, such as hackers, ISPs, or government agencies. This ensures that your online activities, such as banking, shopping, or communicating with others, are private and secure.
Second, a VPN can also help protect your device from malicious software or malware by blocking access to harmful websites or blocking ads that may contain malware.
Third, a VPN can protect you when using public Wi-Fi networks by creating a secure tunnel between your device and the VPN server, preventing others on the same network from accessing your data.
Overall, a VPN is a powerful tool for improving your cybersecurity and protecting your online privacy. By using a VPN, you can browse the internet with peace of mind, knowing that your data is encrypted and your online activities are private and secure.
---
What makes your recommendation better than other VPN services?
---
VPN with no privacy
No invading ads, no malware, no user activity logs, no speed cap, and no bandwidth limits. Paid plans offer advanced features, such as Secure Core, P2P 8file-sharing capabilities, streaming support, integration with the Tor network, and even faster speeds.
No-logs policy
Proton VPN is a no-logs VPN service. Proton does not track or record your internet activity, IP address, or where you connected from, which means we cannot share this information with anyone.
Secure Core
Proton VPN's Secure Core feature prevents even a compromised VPN endpoint server from revealing your true IP address.
VPN Accelerator
Proton VPN's unique VPN Accelerator can improve your browsing speed by over 400% when connected to distant VPN servers.
Swiss-based
Proton is based in Switzerland, and all our servers are housed in privacy-conscious countries, meaning the little user data Proton does hold is protected by strong privacy laws. All user data is protected by the Swiss Federal Data Protection Act (DPA), Data Protection Ordinance (DPO), and subject to the EU's General Data Protection Regulation (GDPR).
Servers in secure data centers
Proton owns and controls their own server hardware in highly secure data centers.