Our clients often ask, "What is SD-WAN?". Here is a brief over-view of how SD-WAN can benefit your business and provide your organization a high ROI (return on investment).
FASTER, MORE RELIABLE INTERNET CONNECTIVITY
During normal operating conditions our SD-WAN service improves Internet performance for customers that would like to optimize their network connectivity. Performance is improved through session-based bonding which fully utilizes the bandwidth of each active link. Best Path Routing ensures that VoIP and non-http/https traffic always takes the most preferred route. The preferred route is determined based on metric testing to each remote application server.

In the event of a network failure our SD-WAN service will instantly and automatically re-route traffic so that end-users are unaware of the outage event. Our SD-WAN service solution constantly monitors each WAN connection through a variety of deep path inspection ping tests. When an outage is detected, each authorized contact is alerted via email and a ticket is automatically opened via our support portal.

Mission critical applications like VoIP, Citrix, RDP and others are assigned QoS priority and our dynamic shaping functionality will automatically assign guaranteed bandwidth for these applications during periods of high network utilization.


Simple Installation & Deployment


Continuous Monitoring & Management


Fast Reaction to Network Issues


Our SD-WAN service will instantly and automatically notify the service provider in the
event of a network outage. Our customers never need to call their ISP unless they wish to escalate the issue. With regards to any hardware failure our SD-WAN service provides overnight service replacement with a quick hardware swap. Customers also have the option of adding a complete HA configuration for built-in hardware fail-over. No other network redundancy solution provides this level of service with all of these features.
ACTIVE/FAIL-OVER SSL BONDING (optional)
Our service SSL acceleration speeds up both web and cloud-enabled services like YouTube, Microsoft 365, Box, SalesForce, NetSuite, Google Apps, and much more. If your organization is looking to implement cloud-based services or has deployed Amazon AWS or Microsoft Azure solutions then our SSL acceleration add-on service is highly recommended.
VoIP FAIL-OVER (optional)
Voice over the Internet has quickly become the standard for business communications. Most of these deployments are hosted, i.e. a third party manages and maintains the VoIP server equipment while the phones reside at the customers location. In the event of a network outage, our SD-WAN service ensures that VoIP traffic will automatically fail-over via the secondary Internet link and that the address from which the phones initiate the calls remains the same.
INBOUND DNS LOAD BALANCING (optional)
Some of our customers have internally hosted servers, or servers deployed at various geographic locations. Our server load balancing service allows traffic to be re-directed between two or more Internet connections to improve performance and/or to provide automated redundancy in the event of a network or site outage.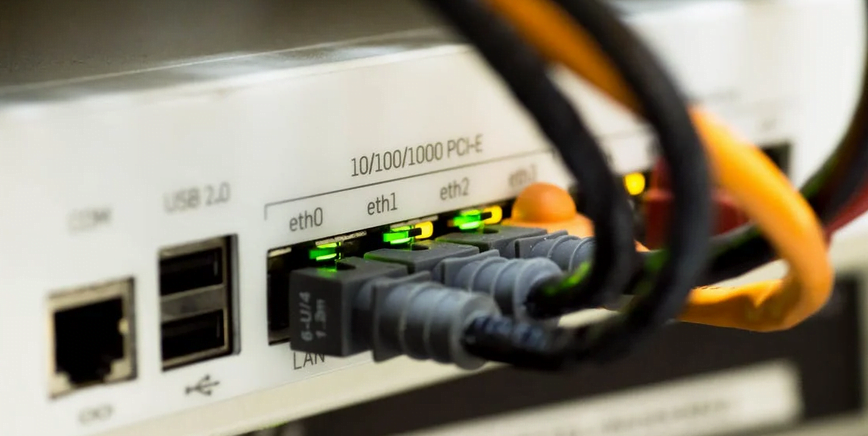 What is SD-WAN?
SD-WAN is the technology which stands for "software defined wide area network). It is the name for it but what it means to you is when you have multiple ISP (internet service providers), your organization will always be utilizing all subscribed ISPs.
What can SD-WAN do for my organization?
For example, you subscribe to ISP#1 and ISP#2. When everything is running, your organization is utilizing both internet service providers. When there is an outage with ISP #2, your users will never know since all the traffic would be directed to ISP#1. After ISP#2 service is restored, your organization is utilizing both ISP services again. With SD-WAN and multiple ISP's, it can prevent downtime.
Is it possible to have 2 ISP (internet service providers) and also have 4G/5G backup?
There are some rare circumstances whereas both ISPs can have an outage. If you wanted to have another backup, we always recommend a 4G/5G backup. Essentially, in this example, you would have 3 internet service providers to prevent downtime.
Why would I need a backup internet?
As technology progresses and our reliance on internet connected device increases, backup internet becomes necessary to your business practice. Just as we need battery backups to prevent for electrical interruptions, we need backup for our internet connections.
Most businesses, priority connected services are:
> VoIP phones
> E-Mail
> Merchant Services (payment processing)
Secondary priority:
> Internet access
> Printers
> Music streaming services
Click here to find out about our managed firewall service
Printable Brochure available here