Employee Access Badge is now
the login to their computer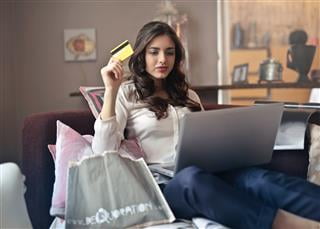 Access Control Solutions
Two Access Points = One Card
For security to be effective, it also has to be convenient. We all get frustrated managing our computer logon passwords. Often we end up doing silly things like writing them down on sticky notes or using one very simple password everywhere. These habits make it easy for cyber thieves to steal a company's intellectual property, confidential financial statements, and employee's personal information. We solve this problem with our technology – Multi-factor Password Manager for Businesses, large enterprises, and governments.
User names and passwords are still the most widely used method of authentication, but when employees manage their passwords, it also becomes the most insecure form of authentication. It's time to get employees out of the role of network security administrator and put cyber-security control back into the hands of the IT Department.
The problem with passwords is not their complexity, length or change frequency. The problem is that we put the weakest link in the security chain in charge of them – the employee.
Organizations don't have a password problem, they have a password management problem… UNTIL NOW!
Our Global Goal
Your ID badge can do so much more than "make a door go beep."
Leveraging our Relationship Culture
We work alongside our customers as partners. Our employees have a wealth of knowledge from our 80+ combined years of smart-card, security and network problem solving. Our partners often call us in to consult with their customers about cyber-security and other logon security options. We believe in implementing the right technology to solve the problem, even if we don't offer it.
Leveraging our Innovation Culture
Today there are two front doors a company's Chief Security Officer has to worry about: the physical and the virtual. So why not have the security of state-of-the-art access along with the convenience of a single ID badge? Security does not have to be expensive, cumbersome or complex to be effective.
Leveraging our Style
We have intangible quality that sets us apart from our competitors. We work hard to incorporate as much of the customer's existing security infrastructure as possible. Our products are open and non-proprietary, and we allow other companies to leverage our strengths to help improve their products. Cyber-security works best when the pieces all work together seamlessly.
Advantages
Our technology is designed explicitly for corporate and government enterprise networks, and is not a consumer product trying to re-position itself. We approach cyber-security from three core principles. First, if security is not convenient for users, they will find ways to circumvent security. Second, if IT finds security cumbersome or complex to manage, the risk of a security omission increases. Finally, if security is too expensive to own and maintain, upper management will not authorize funds.
Convenience

-> Employees no longer have to remember, type or manage passwords.
-> Employees self-enroll from their own computers.
-> Combine with physical access for single access ID card to manage.
-> Reduces help desk calls to reset passwords by 70% or higher.


Security

-> Secure logon into Microsoft Windows, Azure, Office 365, SQL Server, Win Server 2000 and above, websites, and other third-party applications.
-> Enterprise password manager with high security features to meet all government privacy compliancy laws.
-> Passwords are centrally managed by IT and not by employees.
-> Encrypted password files stay within the organization's network, and are not stored in some third-party, big data server that hackers target.


Low cost of Ownership

-> Can often be added to an organization's existing employee access control ID badges. No re-issuance or re-calling badges.
-> Works with a number of card technologies like magnetic stripe, 125 kHz Proximity, 13.56 MHz RFID, contact smartcards, CAC, PIV, CIV, biometrics, NFC, and more.
-> Licenses are transferable to manage employee turnover.
Find out more amore about our Access Control Solution, click here.