Infrastructure Maintenance, Build-out, and Structured Cabling
Having the right Infrastructure and cabling in place from the beginning is key to your businesses success and reduce your IT service costs. We can help build out your Server room, infrastructure, and provide all your cabling needs including any low and high-voltage work needed.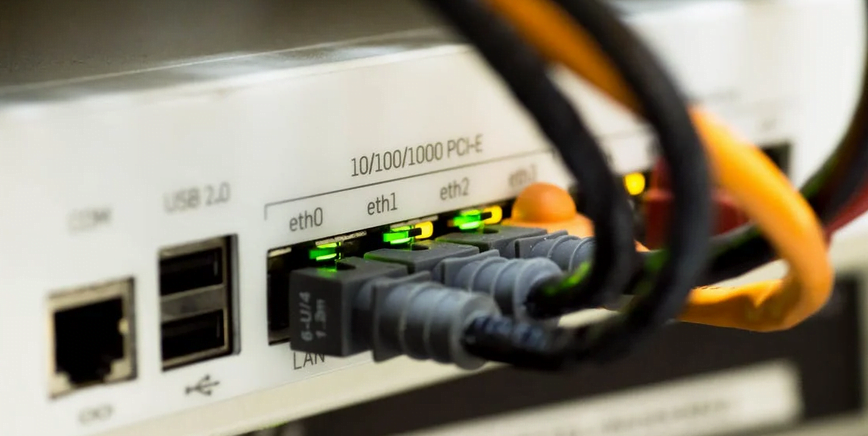 Network Infrastructure
We can evaluate, design, and maintain any infrastructure.
Network Infrastructure includes: Routers; Switches; Firewalls; wireless access points (Wi-Fi); and network cabling.
Infrastructure Monitoring and Management
Have an amazing network in place is great but how do you know whether all the components are functioning correctly? We will provide management for the infrastructure and related equipment to ensure everything is working normally. The next level to our management is monitoring for cyber-threats lurking within your network and equipment with the ability to prevent them from any further horizontal movement within your network. In combination of having the latest infrastructure and the levels of monitoring, this will help mitigate these cyber-threats and provides a platform for mitigation and auditing the movements from cyber-criminals.
Structured Cabling
Structured cabling is the design and installation of a cabling system that will support multiple hardware uses and be suitable for today's needs and those of the future. With a correctly installed system, current and future requirements can be met, and hardware that is added in the future will be supported.
The cabling is based upon and follows network cabling standards. Structured cabling consists of six subsystems:
> Entrance faculties (DMARC): the point where the telephone company network ends and connects to the on-premises wiring belonging to the customer.
> Equipment Rooms: rooms to house equipment and wiring consolidations points.
> Backbone Cabling: used to inter-connect buildings and between subsystems
> Horizontal Cabling: connects telecommunications rooms to individual outlets or work areas
> Telecommunications Rooms/Enclosures: connect between backbone cabling and horizontal cabling.
> Work-Area Components: connect end-user equipment to outlets or the horizontal cabling system.