US Service Center has you covered.
We are your One Call service and solutions provider for all your technical, computer service, and computer repairs.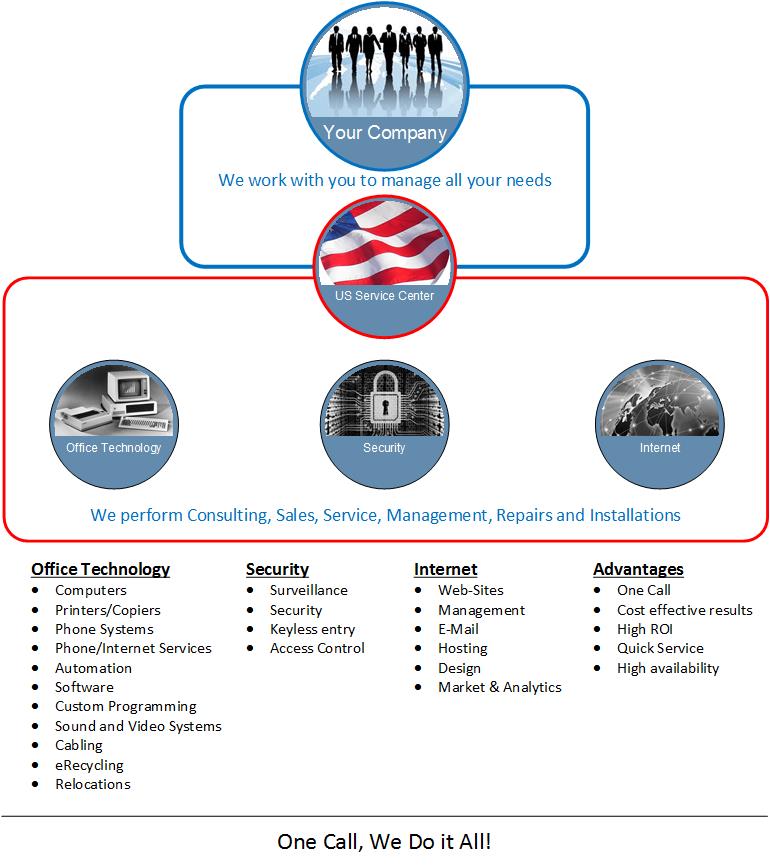 ---
We perform consulting, sales, service, management, repairs and installations.
---
Existing IT
We work with your existing IT department to help enhance and fill in the gaps. We provide a wide range of co-managed service solutions to help lower your costs, stay on budget, and provide you the ROI you require.
Outsourced IT
We become your IT department. We will assess your current requirements and provide you the level of support you require to help support your business' technology. All of our technicians and support staff are local and based in the USA.
Service Locations
We keep our quality of service by keeping service area limited. We have a list of service cities here.