Intelligent workflows for strategic sourcing and procurement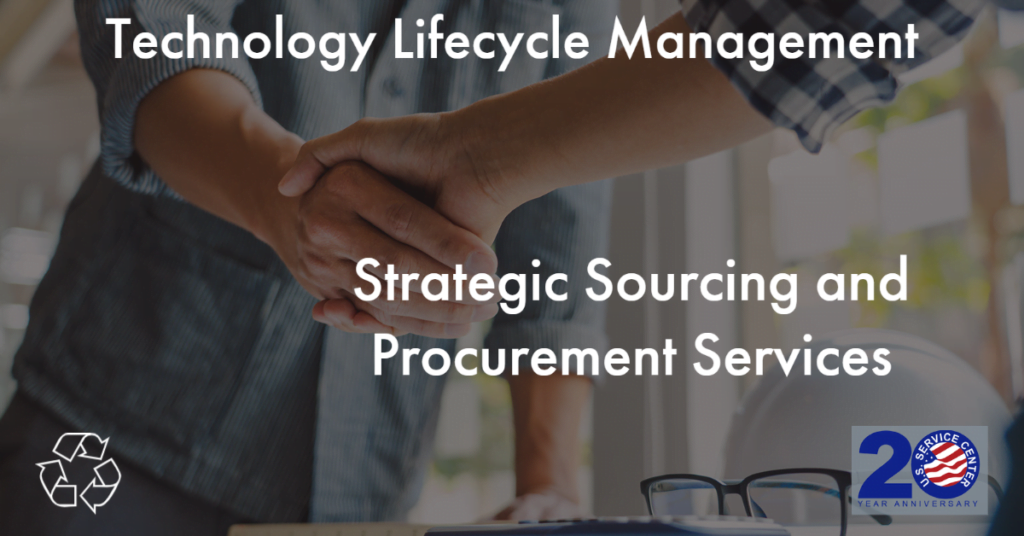 From strategic sourcing through payables, US Service Center can help transform your business into an intelligent, managed enterprise. Our Strategic Sourcing and Procurement Services can help your organization management your technology on-boarding and off-boarding.
By accessing real-time data, we deliver a personalized user experience. We can learn how your business operates over time.
This allows for quicker, informed decision making and maximizes ROI.
Our expertise can optimize spend savings for your business through intelligent workflows.
Transform to Responsive Procurement.
Make more informed decisions.
Elevate talent capabilities and intelligence by automating low-value activities.
7 Benefits Of Using Our Procurement Services
With over 22 years of I.T. Expertise, we can help provide you fast, efficient decisions, budgets, support, and deployments.
1. Procuring the right IT hardware, software and licenses
This can be an incredibly stressful experience, especially when it goes wrong. We are unique as we provide our customers with a completely transparent, vendor-neutral approach to IT procurement.
2. Your Busy – use us
You shouldn't have to worry about replacing outdated technology or tracking down the best price for new technology. You also shouldn't be paying through the nose just to secure the latest must-have software. This IT service includes the ordering and purchasing of network, server, application, workstation, and print equipment.
3. We're keeping up with tech trends
We know what's good, what's bad, and what's overpriced, and luckily, we know your business. By leading technology purchasing and ordering, this IT service meets unmatched expertise with technology partner benefits to drive out costs and enhance efficiency. Keep your corporate technology running optimally and bring cost savings to your organization with IT procurement services.
4. Our Expertise
Our expertise can help mitigate costly I.T. purchase mistakes. These mistakes can range from short sighted mistake, bad advise, and following bad advise. We can help mitigate this costly business purchasing mistakes.
5. Warranty and Support Tracking
We can track all hardware warranty tracking and software support agreements. Having warranty and support contracts helps make better business decisions and increase your ROI and employee productivity.
6. Provisioning
We can help provision equipment and send directly to the end-users or remote offices. This helps speed up deployments — lowers employee downtime and keeps employees working.
7. International Techs available
We can include deployment of hardware, software and licensing throughout the world leveraging remote and on-site resources. You have a huge deployement — that is no problem. We can handle any size deployment.
Call us to get started at 310-421-4090.
Find out more about our Business Solutions, click here.