Managed IT Services Can Help Boost Employee Productivity. Managed IT services can play a vital role in boosting employee productivity in various ways. Here are seven ways that outsourcing your IT to an MSP can help enhance your team's efficiency: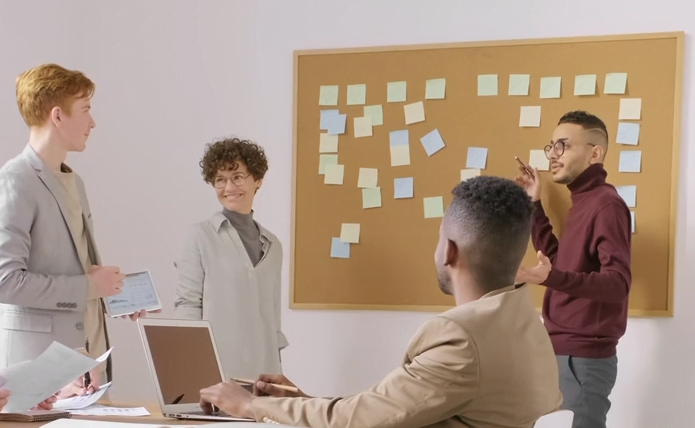 Reliable Technology:

With a managed IT services provider, you can ensure that your technology is up-to-date, secure, and functioning optimally. This can eliminate frustrating downtime caused by IT issues and ensure your employees have the tools they need to do their jobs efficiently.

Proactive Maintenance:

MSPs can provide proactive maintenance to identify and fix issues before they cause disruptions. This can help avoid unexpected downtime that can impact productivity and ultimately affect your business's bottom line.

Increased Focus

: By outsourcing IT functions, you can free up your employees' time and allow them to focus on core business tasks. This can lead to better job satisfaction, reduced stress, and increased productivity.

Improved Communication

: MSPs can help streamline communication within your organization. By implementing tools such as instant messaging, video conferencing, and collaboration software, your employees can communicate more effectively and efficiently.

24/7 Support

: With an MSP, your team has access to 24/7 support. This means that if they encounter any IT issues, they can get immediate assistance, reducing the time lost to troubleshooting and allowing them to get back to work faster.

Scalability

: As your business grows, your IT needs will also evolve. With an MSP, you have the flexibility to scale your IT services up or down as needed. This ensures that your technology can keep up with your business's changing demands, without the need for additional hiring or training.

Training and Education

: MSPs can provide training and education to ensure that your team is proficient in using the latest technology tools. This can increase their confidence, improve their efficiency, and ultimately lead to increased productivity.
In summary, managed IT services can help boost employee productivity by providing reliable technology, proactive maintenance, increased focus, improved communication, 24/7 support, scalability, and training and education.
More information about our managed IT services can be found here or contact us for more information.